Hi
I just got given one of these cheap ass Spy alarm.
Now the instruction provided is quite confusing plus I'm just starting to learn the electrical side of cars.
But Im willing to learn and it would be a good experience.
Now I have scanned the included instruction. The car has an aftermarket central locking.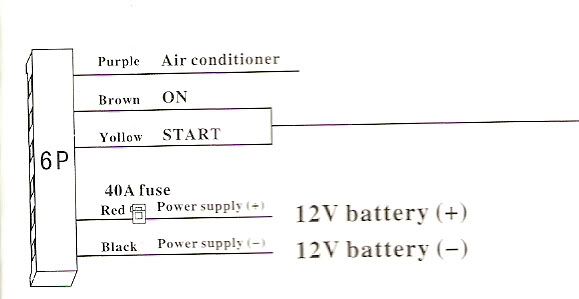 With the 6 Pin harness from the alarm the the Brown and Yellow (Yollow from the diagram) goes to ON and Start
How do I determine which wire is the start wire from the back of the ignition barrel? the ON should have 12v only when the key is on the "ON" position
The purple wire that goes to the airconditioner.... how does that wire to the a/c? not that critical though as I can live with out that option.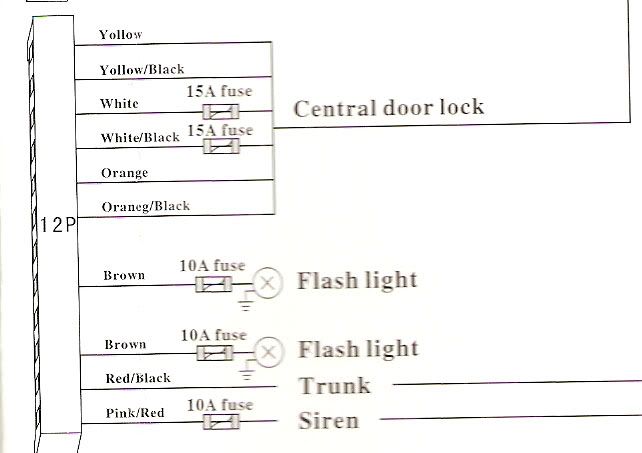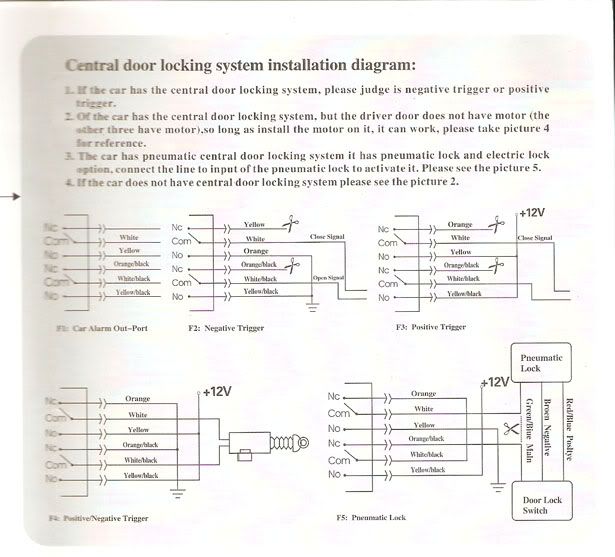 The aftermarket Central Locking Diagram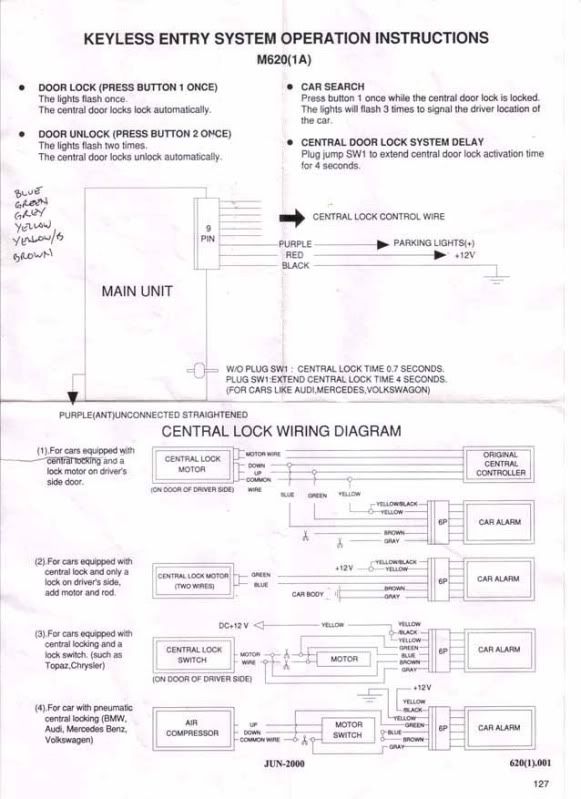 Now Im stuck with wiring the alarm to the central locking which wire goes to which? it should be just two wire ...Door Lock/Unluck?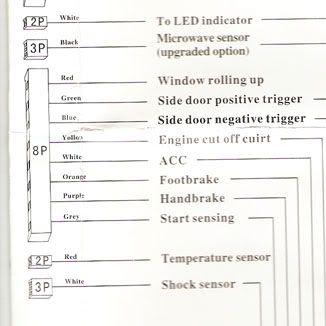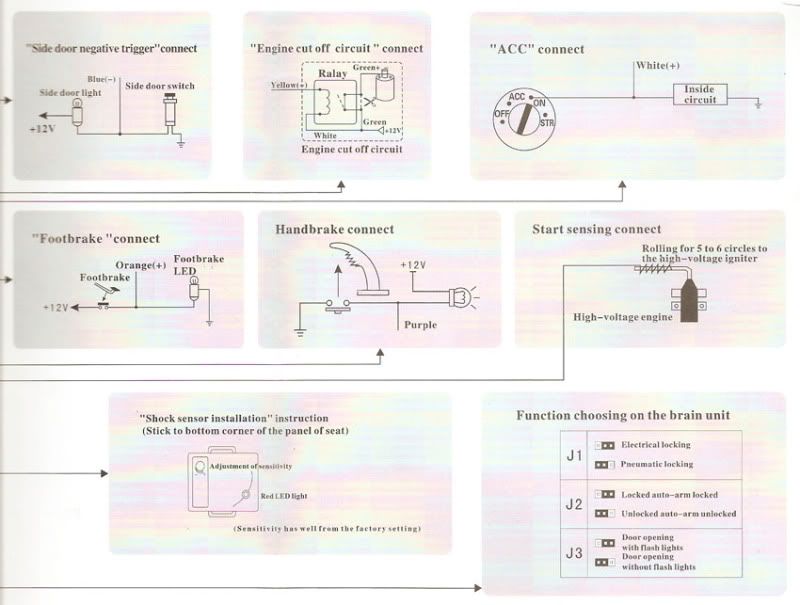 With the engine cut off circuit is that the ignition coil that you have to cut the 12v source and put it on the relay?
Would be so greatfull for anyones input so I can start installing the alarm.