Hey everyone how's it going?
My name's Mardy, from the Adelaide Hills. Currently an apprentice panel beater doing restoration and stuff like that. I've got a 1987 Ford Courier minitruck.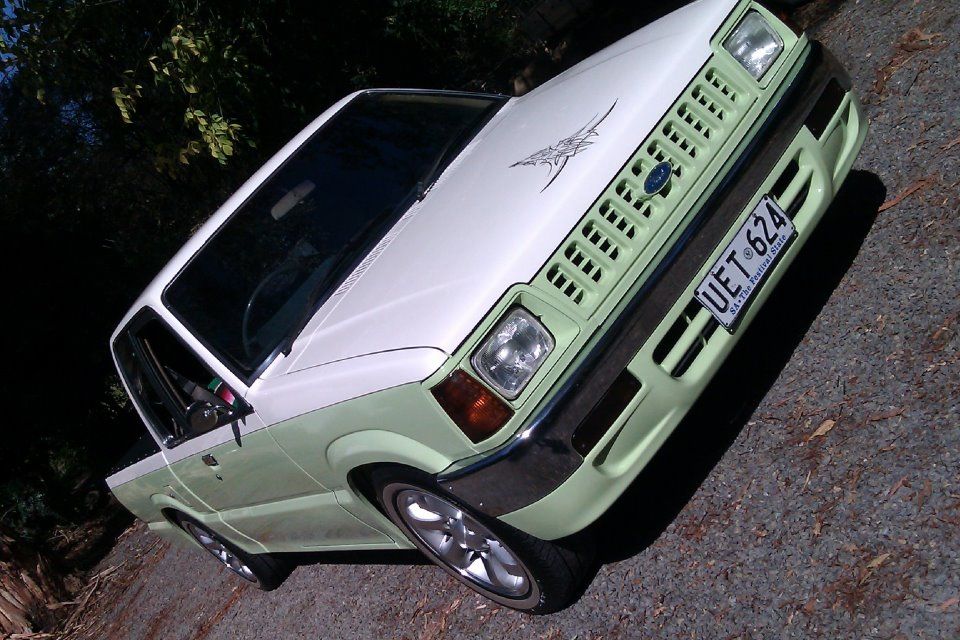 Its got custom paint/panel, a few interior bits and pieces. A Commodore v6 conversion is underway and an air ride suspension set up to be done in the future.
I've gotten enthused lately to do a mild stereo install on it soon to replace the mostly stock system (except for the head unit). I listen to all sorts of music but mainly hardcore/metal that im getting sick of pumping through stock speakers. It's a spacecab, so there is some room in the back for subs/amps.
There seems to be heaps of information on hear about making quality systems, so I'm going to start reading, and maybe make a build thread when I start my install!
Edited by Mardy, 17 March 2012 - 11:31 PM.